Garden Structured Water Energizer for Plants
$39.95
Advanced magnetic system for greater, healthy yields of flowers, plants & vegetables with less water. Naturally enhanced growth with energized structured water. Great for your garden or crops.
Description
Comments
comments
Additional information
| | |
| --- | --- |
| Weight | 0.9375 lbs |
| Dimensions | 6 × 4 × 3 in |
Product Enquiry
Energized Structured Water
for Plants, Garden, Agriculture
Advanced Magnetic System for 
Greater, Healthy Yields
Flowers, Plants, Trees & Vegetables with Less Water
Naturally Enhanced Growth with Energized Structured Water
Normal 100% to 300% increased yields in Flowers, Plants and Vegetables.
Fruits & Vegetables Tasty & Nutritionally Perfect. Shelf life increased.
All Flowers, Lawns, Plants & Vegetables Genetically Healthy
Save Water – Less Water Needed as Soil Maintains Moisture Longer
No tools required. Guaranteed with Lifetime Power Warranty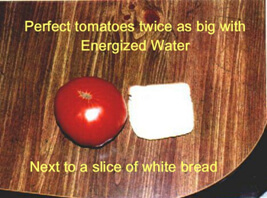 Beautiful, Healthy & Large Yields of
Flowers, Plants, Fruits & Vegetables
Enjoy the Increased Yield of Your Garden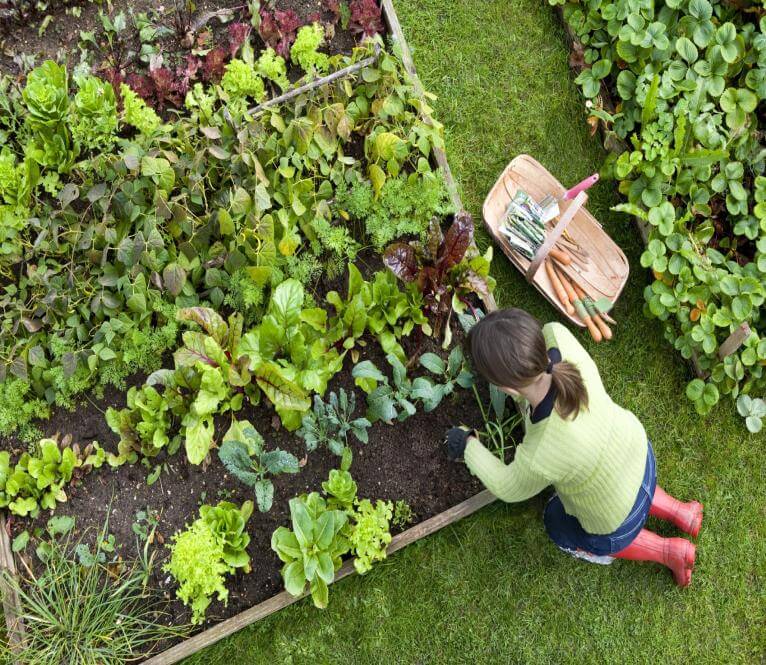 The Garden Super Grower has evolved from the original powerful monopolar breakthrough design which provides fully Energized Structured Water which penetrates the soil much better keeping it moist much longer helping save water.
The energy value of the structured water increases the transfer and plant uptake of minerals and nutrients providing rapid growth and genetically healthy plants; testing has shown Energized Structured Water helps heal unhealthy plants.
Garden Structured Water Energizer straps on in a minute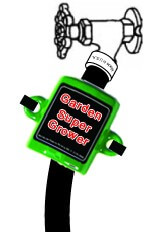 Note: Good for up to 30 feet of hose, after 30 feet you will need an additional unit to ensure increased yields. It's lightweight and can be attached at the end of the hose.