Product Description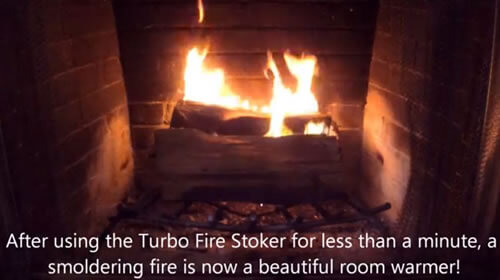 The Turbo Fire Stoker safely puts life back into a smoldering fireplace in a short time! The specially designed fan has a 2-speed motor providing just the right amount of air flow. Comes with a fire resistant metal blow pipe.
Overall length 24″, Can be hung with other fireplace utensils using it's built in loop
Operates on 6 AA batteries, included.