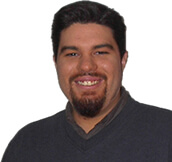 Welcome to JLRyan.com. My name is Jeremy Ryan. Thank you very much for visiting us. This store has over 300 different products for home, garden and health. We have made it our mission to provide the best products at the lowest price along with the best customer service possible. Please read on to learn more about us.
Recent Developments
We have added many new products to the site and are about to add many more through our new relationships with some fine manufacturers and distributors. As always will strive to provide great products at low prices with the best possible customer service.  You can keep track of latest events by going to our news page.
Purpose and Mission
It is our mission to provide a wide variety of great products that improve and enrich your daily life at affordable price. We also intend to provide the best customer service possible. We ship orders within 1-2 business days and we have made it a priority to answer all emails within 24 hours.
Why Shop at JLRyan.com?
Fast, friendly, and personal customer service. We ship out orders within 1-2 business days… we strive to answer email within 24 hours)
30 day satisfaction guarantee. We quickly handle returns with as little hassle to you as possible.
Everyday very low prices. If you should happen to find a lower price let us know and we'll try to match or beat the price.
We accept checks & money orders. Just select this option when checking out after you select your purchases.
Shipping cost is easy to find. Simply click the buy button on anything you are interested in and the shipping costs for Economy, 3rd day, and 2nd day are displayed.
Secure shopping. The entire website is now SSL secured for better security and privacy
Contacting Us
You can call us at 802-735-2149 or feel free to send us a message or contact us by snail mail at:
JL Ryan
76 Mott Street South
Alburgh, Vermont 05440
Thank You!
If you're already a customer, THANK YOU for your support! If you're not yet a customer, THANK YOU for your interest and we look forward to doing business with you soon!
Thank you,
Jeremy Ryan
JL RYAN