Product Description
The World-Famous Two Minute Facelift!
Go out all day or all night looking 5-10 years younger!
Applies in seconds!
Works in under two minutes!
Lasts 6-8 hours!
Goes on under makeup or with no makeup
100% invisible! (No one will know you're using it!)
Yes, you can go out tonight looking up to ten years younger! The Maxi-Lift formula has been clinically tested and found to significantly reduce the appearance of age lines, crow's feet, creases and sags within minutes.
No painful, expensive injections, no invasive procedures. Great for special occasions or every day use. You may never look your age again – and you can start looking years younger the minute your Maxi-Lift arrives.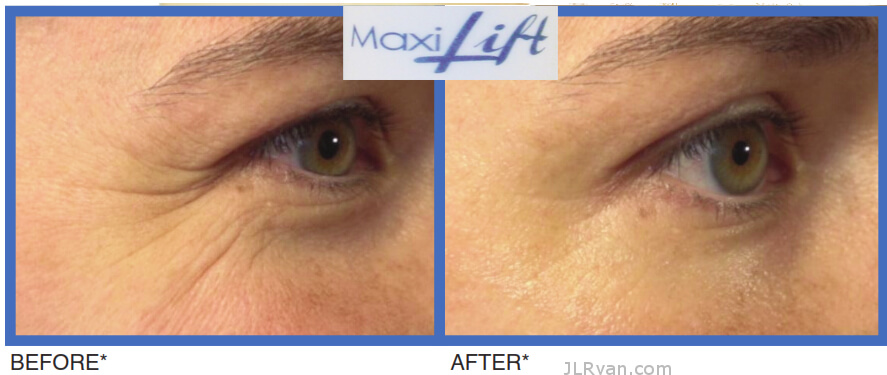 Watch the transformation in your own mirror!
0.5 oz (15 ml) bottle (1 month supply)
Please note:
Due to health restrictions we do not accept returns for refund for this product.
As these items results can vary from person to person, we cannot guarantee the results.
Ships in plain bubble mailer for discreet delivery!
Comments
comments