Product Description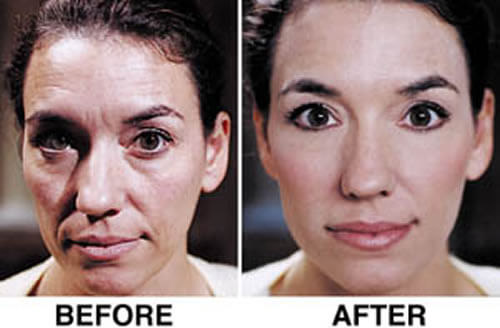 The Doctor's Topical Botox Alternative
Dr. Lewis Feder's famous topical alternative to Botox*.  Tens of thousands of women are looking years younger without injections or surgery with Sta-Tight, as demonstrated on national television.
This is not Botox, and we think it's even better since there are no injections, toxins or expensive doctors' visits.  The anti-aging effects appear as muscle contractions soften around and between the eyes, mouth and forehead.  See a difference in just days and the full effect in 3-4 weeks. Repeated facial movements like smiling, squinting, smoking, frowning and chewing gum can bring on or deepen fine age lines that make you look older.  Now you can minimize those lines and help prevent the formation of new ones for a younger look in just weeks!  You can use Dr. Feder's LifTight for emergency touch-ups and stubborn lines, but if you use Sta-Tight daily, the anti-aging effects can last for life!
0.5 oz bottle of Sta-Tight (1 month supply)
*Botox is a registered trademark of Allergan and is not related to BioLogic Solutions or JL Ryan.
Please note:
Due to health restrictions we do not accept returns for refund for this product.
As these items results can vary from person to person, we cannot guarantee the results.
Ships in plain bubble mailer for discreet delivery!
Comments
comments